New DCC and EFC technologies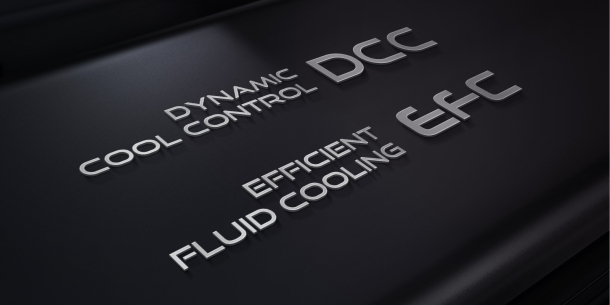 Our commitment to efficiency and foodstuff conservation has led us to a new level. Our everyday rule is to give our customers the best, helping them to improve their service while saving energy and reducing costs. Keeping this in mind, we are working on two new technologies: DCC and EFC.
DCC stands for Dynamic Cool Control. This new smart technology helps you to save energy, protecting the environment and your pocket. DCC works quietly, monitoring equipment usage to automatically adjust function in real time.
The EFC (Efficient Fluid Cooling) technology allows improved heat transfer between the cold walls and pans on pizza prep tables. The EFC system insures that required temperature is achieved reducing energy consumption due to more effective cooling.
These brand-new technologies can work together, combining all advantages of each one to maximize equipment efficiency.